Introduction:
Blue World City Islamabad is a low-cost housing project that will revolutionize our country's perspective on low-cost housing. Moreover, people who wish to invest in real estate on a tight budget, this society offer once-in-a-lifetime possibilities by society.
It is not only a cost-effective alternative, but it will also provide its future residents with the best modern amenities and comfort. Blue World City Islamabad is one of the city's most prestigious premium housing communities.
One of Islamabad's most prestigious premium housing developments is Blue World City. Blue Group of Companies (BGC) collaborates with the Shan Jian Municipal Engineering Company the housing neighborhood is close to the Chakri Interchange and the newly finished Rawalpindi Ring Road.
It is one of the most cost-effective accommodations in the region. However, it has become quite popular among investors. Society is growing around the (CPEC) and the new Islamabad International Airport.
The Blue world City position gives it unparalleled access to both the twin cities and the rest of Pakistan. Moreover, Blue World City is Islamabad's crown jewel, unique and beautiful. A pearl in an oyster has a one-in-10,000 chance of being discovered.
Furthermore, our pearl has already been discovered and is being worked on creatively. It is today's most prestigious housing society. It is located in Islamabad and offers residents a stylish and modern lifestyle.
Blue World City Owners & Developers:
Blue World City is owned and developed by the Blue Group of Companies. The housing society's proprietor, Saad Nazir, is the son of Chaudhry Nazir, an ex-Deputy Commissioner of Lahore.
Ghafari Marketing is honored to tell you that the Blue Group of Companies links a Memorandum of Understanding (MOU) with Shan Jian Municipal Engineering Company to ensure high-quality development. It is a well-known worldwide organization of in China.
This company was founded in 1989 and is now regarded as one of Pakistan's top five real estate development firms.
PIA Co-operative Society
Blue Mart, Blue Technologies
Blue Town Sapphire,
Center Park Lahore
These Projects are just a few of the great initiatives that Blue Group of Companies (BGC) has implemented and developed. The creation of this project by Pakistani and Chinese laborers demonstrates their friendliness and cooperation in developing both countries in a pleasant, cooperative atmosphere. Such a welcoming climate is ideal for Pakistan's and China's economic development.
Blue Group of Companies:
The Blue Group of Companies first opened its doors in Lahore in 1989, providing architectural design and construction services. The BGC Company quickly established a solid reputation as a trustworthy and professional organization, and it was successful in attracting clients in the market.
They sparked the interest of clients as well as reputable industry investors. As an outcome, the company can quickly develop a solid reputation as a reliable and capable corporation with international recognition.
The company is presently one of the country's top five real estate developers. The company has also worked hard to improve its capabilities in the real estate market, marketing/advertising, architectural design, construction, IT support, and commercial printing. In addition to these facilities, the group has developed a retail business.
Aside from these services, the company has also started a retail operation. It also has a variety of lodging retail shops and clothing companies. The Blue Group of Companies is one of Pakistan's largest partnerships, with over 300 dedicated individuals fulfilling their tasks in several positions.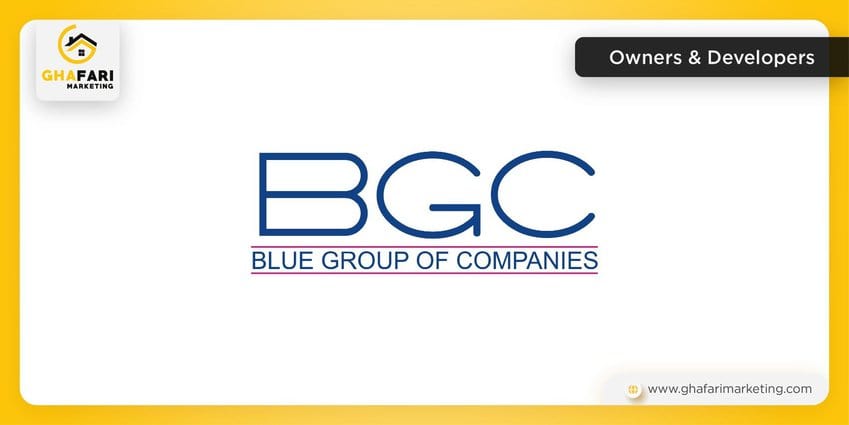 Blue World City Islamabad NOC:
The most significant aspect in any society's legal standing is the NOC. According to the society's management, Blue World City has recently been accepted by the District Council.
The letter's reference number is RDA/MP&TF/F-PHS-PTR-10/148, and it was signed on December 11, 2021, under the Local Bodies Ordinance 2021. The district council Rawalpindi released issuances no. 532/10/DC on August 7, 2018.
In response to Letter no. 532/10/DC, the Rawalpindi Development Authority (RDA) granted Blue World City Rawalpindi the organizing permission.
The date is 07-08-2018. Preliminary Planning Permission for approximately 427 Kanal of land was granted to the general public at the outset. It also runs a total of convenience stores and clothing companies. Over 300 motivated experts work for the blue group of firms, making it one of Pakistan's most diverse corporations.
Blue World City Islamabad Location map:
When it comes to property investing, location is the most important factor. Location is always a top priority for experienced real estate investors, who want to invest their efforts where they believe it will help them reach a favorable return on investment.
Blue World City is located in a premium Rawalpindi and Islamabad neighborhood. It is near the Lahore-Islamabad Motorway (M-2).
In the twin cities, BWC is in charge of four major megaprojects. The Blue World City is based on the main Chakri road in Moza Sihal.
In addition to having main access from Chakri Road, the BWC is positioned on the edge of the Lahore – Islamabad Motorway, near the CPEC route, the New Islamabad International Airport Chakri Interchange.
Islamabad's freshly completed International Airport is only a few minutes' drive away. The amazing Blue World City's outstanding position adds beauty and significance.
Around 70% of Rawalpindi's urban population lacks basic municipal services, including appropriate sanitation and safe drinking water. Because both metropolitan areas are booming, the area around the new Islamabad motorway has a bright future.
Access points Blue World City Islamabad:
Blue World City Rawalpindi is in a prime location in the twin cities, and it is easily accessible from the city's key features in the following ways:
The Chakri road is right across the street.
New Islamabad Airport Road is about a 31-minute drive away.
The Chakri Interchange is right next door.
Chakri M2 Toll Plaza is a 13-minute drive away.
Rawalpindi is about a 32-minute drive away.
National Highway is a 48-minute drive away (N-5).
Islamabad is about a 33-minute drive away.
Grand Trunk Road Rawalpindi is 45 minutes away by car.
Rawalpindi Race Club is only a 13-minute drive away.
Rawat Islamabad is 57 minutes away by car.
Saddar, Rawalpindi is just a 60-minute drive away.
Rawalpindi Sihal is a 5-minute drive away.
Nearby Landmarks & Places:
It is close to several important landmarks and residential neighborhoods. If you are traveling from Islamabad, the Lahore-Islamabad Motorway M-2 to Chakri Road will take you to the society, which will also be accessible via the Ring Road.
People traveling to and from Rawalpindi's most remote places, such as Giga Mall, Bahria Town Islamabad, DHA housing society, and Bahria enclave, will benefit from this Ring Road, mentioned as follows:
International Islamabad Airport
Capital Smart City
Nova City Islamabad
Qurtaba City
Mivida City Islamabad
Chakri Toll Plaza
M-2 Motorway
Green Oak Farms
Chakri
Top City-1
Blue World City Master plan:
Blue World City's master plan is an example of modern architecture. It consists of residential, business, and farmhouse plots. The Waterfront Block was just added to Blue World City. The Executive Block, a new BWC block, is now available.
The Blue World City Master plan is a perfect, well-designed, and well-executed plan that was developed in collaboration with prominent national and international developers. And also it incorporates the most up-to-date urban town planning concepts.
One of Blue World City's most appealing features is its extensive network of carpet roadways that connect all aspects of society. The Main Boulevard will be 120 feet wide, with main highways 80 feet wide and streets 40 feet wide.
The Moza village of Sihal is located in the Blue World City. The master design for Blue World City splits the land into residential, farmhouse, and commercial areas. The size and classification of these plots, however, varies based on the block.
Residential & Commercial Plot Sizes:
For the project's development, a total of 5000 Kanal of land has been purchased. It's broken down into four sections, each with its own set of blocks and plots. The various blocks will be,
Residential Block:
This lovely complex is close to the New Islamabad International Airport and is adjacent to Blue World City's main road, with access to Chakri Road.
It is directly accessible from the Motorway via a dedicated interchange. It's right next to Main Boulevard. Additionally, society will give priority possession to individuals who have been assigned blocks.
Residential Apartments:
The flats of the Awami Complex are divided into the following categories:
375 sq. ft. is 1 Bed Studio Apartment
550 sq. ft. is 1 Bed Family Apartment
2 Bed Family Apartment of 830 sq. ft.
Duplex Villas
There are three main categories available in the duplex villas mentioned such as:
Ground Floor of 675 sq. ft.
First Floor of 675 sq. ft
Second Floor of 675 sq. ft
The apartments are composed of various flat sizes and duplex Villas, all with their design and personality. The campaign includes single and family residences, parks, common areas, and workplaces.
Commercial Plot Sizes:
5 marla and 8 marla commercial plots on 4 years installment plan are available in Blue World City. Bookings start with just a 10% down payment, while the remaining amount is payable in 40 monthly and 8 half-yearly installments.
5 marla commercial payment plan at down payment is 540,000 pkr and on installments, it's 70,000 pkr, total price is 5,400,000 pkr. 8 Marla payment plan of the commercial plot at down payment is 756,000 and on installments, it's 95,000 it's total price 7,560,000
Blue World City Project Details:
For the project's development, a total of 5000 Kanal of land has been purchased. It's broken down into four sections, each with its own set of blocks and plots. The various blocks will be,
Block of Apartments
Overseas Block Commercial Block
Farmhouses in the Blue Hills
Villas in the Awami Complex
Phases A and B of the development process are now underway.
Currently, the society is offering:
Residential plots are of 5 marlas, 8 marla, 10 marla, 1 Kanal, and 2 Kanal, respectively
Farmhouses of 4 Kanal and 8 Kanal
Commercial plots are of 5 marlas and 8 marla
Blue World City-Overseas Blocks:
Blue world City Islamabad is yet another real estate project that focuses on Pakistan-China friendship. This BWC housing society is the only one in the twin cities – and even in Pakistan – with a different sector for Chinese nationals set to make Pakistan their residence as the CPEC progresses and people-to-people contact develops.
Apart from BWC, no other housing society now provides such a service to our Chinese visitors. This factor alone has improved the housing society's investment possibilities, and real estate segments in the twin cities are enthusiastic about the future and anticipate positive returns on their investments.
There are a limited number of commercial and residential plots for sale and purchase. These are given out on a process of first-come, first-served basis. The one-of-a-kind building will provide a homey atmosphere in Pakistan, complete with all of the features and conveniences of international standards.
A Blue world City Overseas Block is an exclusive project for Pakistanis residing overseas and Chinese nationals. This block has all of the advantages of a gated community. And it is being created expressly to fulfill the needs of international visitors.
You can speak with a Ghafari Marketing real estate consultant for further information about investing in the foreign block.
Blue Hills Country Farms:
Blue World City's vast selection of possibilities is based on the fact that no matter what their potential clients' residential or investment needs are, they will be able to discover a suitable option. The demanding routine of the twenty-first century has an impact on life quality.
However, this is why the Blue World City Blue Hills Country Farms offers these beautiful and calm areas of the Blue World City as a place to relax and unwind. Blue Hills Country Farms by Blue City Islamabad is a farmhouse plot for those looking for a home with all of the modern conveniences while still being in the country.
This project will contain an international-level golf course, horse stables, cow farms, a sports and riding club, a cattle farming central management center, and 24-hour support from experienced farmers and talented horticulturists.
It's in a lovely location for starting an agro farm. It has all of the amenities, such as water, power, gas, well-developed roads, and a well-developed sanitation system, but it lacks the hustle and bustle of the major cities.
This area of BWC will offer a community-oriented, environmentally responsible, sustainable residential urban farming and all of the amenities of city life.
The designers methodically are to organize the entire society and strategically choose the Blue Hills Farmhouses location. With rich green spaces and stunning vistas, it is one of society's quiet and serene locations. Farmhouses provide the most exquisite lifestyle at a low price.
The plots of Blue Hills Country Farmhouses are offered as:
Why Blue Hills Country Farms?
Why Blue Hills country Farmhouses? The best question a person should ask us. So we're happy to tell you that this is the kind of spot where you can invest in living a lifestyle you've never had before. You name it, and it has its uniqueness, features, amenities, and a tranquil setting.
These farmhouses will provide you with a top-notch living experience at a low price since no compromise on quality is under consideration. Furthermore, the most flexible and simple payment schedules make it a more appealing component of society that is difficult to reject.
Blue World City Awami Complex:
Awami Complex, which focuses on the demands of individuals on a tighter budget, offers affordable villas for quality lovers in Islamabad and Rawalpindi.
The Awami complex offers apartments and villas with outstanding architectural styles, allowing for a more comfortable and enjoyable lifestyle. It is the most recent addition to Blue World City Islamabad's appeal.
It's a beautiful residential development in the city. There are single and independent units, as well as a duplex, in the complex. All of these different flats have society's unique facilities. These are places of green, intelligent, and long-term housing.
Studio flats, 1-bed apartments, 2-bed family apartments, a 3-Marla Awami plot, and a Duplex Villa are among the housing options available in this low-cost residential development.
These ready-to-move-in flats and plots are available for purchase at unbeatably low prices, with five-year payment and installment plans.
Awami Residential Complex, Awami Villas & Duplex Villa:
The Duplex Awami Villas is one of the most striking aspects of the Awami Complex. It has every modern feature and amenity available in the area. It also offers residents a choice of living options. The villas' most appealing aspect is their accessibility to the average person.
The Blue World City Awami Complex, a significant element of this sector, was created by BCG in partnership with the Imperium Group of Companies. The Blue World City is a Blue Group of Companies project in partnership with Shan Jian Municipal Engineering Company.
Still, the Blue World City Awami Complex is a Blue Group of Companies project in collaboration with the Imperium Group of Companies (IGC).
Location of Awami Residential Complex of BWC.
The Blue World City developers' Awami Residential Complex (ARC) Lahore is located on Service Road, with the shortest direct access from Canal Road and Raiwind Road. It's also right next to Lahore's Bahria Town. Lahore's major attractions are within easy walking distance of the Awami Residential Complex.
Awami Residential Complex offers:
Studio apartment
1-bed family apartment
2-bed family apartment
3 Marla Awami plot
Duplex Villa
In Awami residential complex Lahore, the types of the properties offered and their sizes are:
Studio apartments (Attached Bath & Kitchen) 375 sq. ft
1-bed family apartments (Attached Bath & Kitchen) 650 sq. ft
2-bed family apartments (Attached Bath & Kitchen) 810 sq. ft
Awami Residential Complex Apartments Islamabad sizes are:
Studio apartments (Attached Bath & Kitchen) 375 sq. ft
1-bed family apartments (Attached Bath & Kitchen) 550 sq. ft
2-bed family apartments (Attached Bath & Kitchen) 830 sq. ft
In both Lahore and Islamabad, Awami Residential Complex Duplex Villa is offered 675 Sq.ft
Blue World City Payment Plan:
For the convenience of its investors, the organization has provided a 3-year, 4-year, and 5-year installment plan. Only a 10% deposit is required to secure a reservation. Residential and commercial land plots are available for purchase at unbelievable prices.
Compared to other similar-class housing societies, the costs and level of luxury are unique. In the long run, this investment will be safe and profitable. It would be the best decision you've ever made, and we guarantee it.
The society has categorizes and develops the plots so that everyone, especially those from low-income families, can purchase a home in a smart city.
Any plot in any sector is worthwhile, but the Overseas Block reigns supreme in Blue World City Islamabad. So, if you are willing to increase your budget just a little bit more, you could be able to purchase the nicest piece of land in this area.
Moreover, this is the best moment to invest in Blue World City because it is still in the early stages of development, and plots are available at reasonable costs.
Payment plans vary depending on the plot classifications. To give you an idea of pricing, below are some the detail residential plot prices.
Blue World City General Block:
Blue World City offers a 4-year payment plan for magnificent plots of 5, 8, 10 Marla, 1, and 2 Kanal in Blue World City's General Block. This contemporary-style building is intended to give a comfortable and cost-effective living environment, as well as upscale features and services and a desirable location.
Blue World City General Block Sector 1:

General Block Sector 2 Blue World City:

Blue World City General Block Sector 4:
Payment Plan General Sector 5:
Commercial Plot General Block Payment Plan:
Overseas Block New Payment Plan:
In the Overseas Block, Blue World City is offering premium residential plots. Plot sizes in the block range from 7 Marla to 10 Marla, 14 Marla to 14 Marla, 1 Kanal to 2 Kanal. The reservation process for these plots began with a 20% down payment, with the remainder of the cash split between 48 monthly or 16 quarterly installments.
Overseas Block Commercial Plot Payment Plan:
Blue World City File Verification:
Ghafari Marketing has vowed to serve Pakistani citizens by making difficult information more accessible. We are sending you the news of simple procedures to check the Blue World City file as part of our commitment to you.
The Pakistanis can also approach living abroad and also they can ensure the verification of files easily. Follow the steps below to verify your file, which include:
You can reach out to us, and we'll assist you in verifying your BWC file registration.
You can also contact Blue World City management directly for file verification.
Moreover, you can also visit our office. We will clear your queries regarding BWC file verification.
Why File verification is important?
Safe from scams
Prevention from financial frauds
Securing your lifetime investments
You will be safe from heavy financial losses
Ensuring purchase of legal properties
Salient Features:
The goal of Blue World City is to build Islamabad's largest housing complex, which will surely meet the city's future residential and commercial needs. It has all of the fundamental amenities that modern housing development should have.
Here are some salient features of Blue World City Islamabad:
Approximately 2 million Chinese employees are expected to relocate to Pakistan in the next years as part of the CPEC route project.
Turkey's Jamia Mosque, a copy of the Blue Mosque
The largest themed water park in the world, with an international standard Infrastructure
Society Power Plant Police station to keep the peace
Well-maintained roads
Specifically, a public transit system has been designated.
Walkways that are paved
Utility distribution underground
Unbreakable system of security
Gated community hospitals and pharmacies, as well as a boundary wall the most effective in the region
Doctors and nurses who are highly qualified
The top educational establishments
Amenities Blue world city Islamabad: 
It is not only the most cost-effective housing society in the area. But its design also satisfies the needs of the over 2 million Chinese nationals. However, these Chinese Nationals schedule to relocate to Pakistan as part of the CPEC route project in the upcoming coming years.
Additionally, according to the accommodation needs, society must build international-quality services and infrastructure that will benefit the Chinese people and improve the standard of living for Pakistanis. Residents of this housing complex will have access to the following facilities never-before-seen amenities:
Blue Mosque Replica of Turkey: 
The Blue Mosque in Istanbul, Turkey, is a masterpiece of classical architecture between 1609 and 1609 by Muslim designers and architects. Those architects encouraged Blue World City planners to build a replica of this magnificent Mosque in Pakistan to revive Islamic values and culture.
The Mosque would be followed by a replica of the Blue Mosque, which will serve as a landmark and attract visitors to the society. The Mosque will perfectly represent and complement the Blue World City theme
2. The influx of Chinese residents:
In the upcoming years, a big number of Chinese residents are likely to migrate to this community. In the Blue World City, the society is building roughly 10,000 homes for Chinese laborers and a park or plaza for them.
Management is still debating whether they will be handed ownership or offered packages as part of a different game plan. Green World City is one of Pakistan's first new projects that are truly friendly to China from an economic standpoint.
Therefore, this will bring the two peoples closer together, create jobs, promote regional harmony and peace, and open the door to more international investments.
3. Forces School and College System: 
The Forces School and College System (FSCS) here is to make international quality education available to all, focusing on imparting positive values, analytical skills, creative thinking, and competitiveness to develop the future leaders.
4. Hospital:
Blue World City offers a full-service healthcare facility with a wide range of medical specializations, cutting-edge diagnostic technology, and great services.
5. GYM:
Blue World City is the perfect setting for those who prefer a healthy and balanced life. As a result, fitness centers are an important aspect of our wonderful community.
7. Gated Community:
Blue World City Islamabad is a cutting-edge housing development in Pakistan. It is designed and built-in accordance with its master plan. With an updated security system and skilled security guards, the city will be one of the most secure and safe housing societies in the country.
To complete the security package, the developers built a perimeter wall around the community, with gates and barriers at the entry and departure points, as well as security guards, to ensure that no undesirable pedestrians get access to the area.
CCTV cameras and alarm systems are also being installed to supply the valued inhabitants with a flawless security system. A complete security plan will also include security personnel. During social gatherings or events in the society, security forces are also appointed as security.
6. Largest Themed Water Park in Pakistan:
Blue World City will have the honor of designing and developing Pakistan's largest water theme park. Water slides, slides, a wave pool, a volcanic waterfall, a swimming pool for small children, and water surfing will also be the attractions at this eye-catching park.
8. Cineplex:
With the world's brightest Barco projector and a government 7.1 channel, Blue World Cineplex offers Pakistan's most exclusive digital 3D theatres, offering a fascinating film experience.
9. Power Plant:
To make the city a load-shedding-free zone, developers have planned to build a power plant that will offer enough electricity to people 24 hours a day, seven days a week, even during peak demand times in the summer. As a result, it will become a sustainable and productive society.
10. SPA / SUANA:
Even the most restless and nervous spirits can find relief at 'The Spa,' a whole day retreat. Allow yourself to be pampered by the exclusive services of BWC spa.
11. Shopping Mall:
Blue World Shopping Mall at Blue World City will surely mark its way into the retail sector and add a completely new flavor to Shopping & Retail.
12. Swimming Pool:
Blue World City surely offering a premium lifestyle at affordable rates featuring farmhouses, villas, apartment buildings, 7-star hotels, community clubs, schools, colleges, and fitness centers.
Reasons to invest in Blue World City:
You might be thinking about why you should invest in and reserve your dream plot in Blue World City. Well, Blue World City offers a wonderful opportunity to live a peaceful life in a serene setting.
Blue World City is in the midst of a rapid expansion period. There were some concerns with Blue World City's NOC, but it is currently a legal society.
It is worthwhile to invest for a variety of reasons. Here are a few compelling reasons to invest in Blue World City:
The NOC has been granted.
It's a representation of PAK-CHINA friendship.
Affordable Housing Investment:
 Peaceful and Green Environment:
Payment options that is flexible
The rapid evolution of society
Many major places in Rawalpindi and Islamabad are easily accessible.
Blue World City's Waterfront Block and Executive Block are now open for business.
A model of Pak-China friendship:
The Blue world City management has inked an MOU with Shan Jian Municipal Engineering Business, significant Chinese development and Investment Company, to develop and invest in this mega-housing project and also turn it into a profitable Pak-China friendly enterprise.
Let us look at why this housing society will be critical in enhancing the two nations' ties and becoming the first Pak-China-friendly city accordingly.
In addition, Blue World City Islamabad is a substantial housing project begun by the Blue Group of enterprises, Pakistan's first Pak China housing firm established in partnership with the Chinese.
It is surely the most affordable residential project constructed by the Chinese Capital. It offers small payments, which appeals to investors, and its proximity to the twin cities (Islamabad and Rawalpindi) is an advantage.
The main objective of the housing project is to establish a new shopping center in Pakistan. Indeed the Blue World City will be the first private housing company designated as a PakChina-friendly city.
CPEC; M2 Highway – Located near the new Islamabad International Airport, this residential project with Chinese investment would also create a market for Pakistani and Chinese manufacturers with convenient access to domestic and international clients.
However, its position is conveniently on the main Chakri road, near the Chakri interchange on the M2 Lahore-Islamabad highway, close to the sister city, and easy access to Islamabad International Airport. On the ring road, Bahria City, Green Gulberg, DHA, Bahria City, and others will be 2025 minutes away.
Recent Development in Blue World City:
Islamabad's Blue World City is growing at a dizzying pace. In a short time period, the housing society has accomplished a great lot in construction and development operations. A large variety of tourism amenities, such as water theme parks, sports stadiums, large-scale mosques, and cultural complexes. Hence, these are being constructed and completed as part of this housing project.
The Blue World City housing society will give the capital city's tourism industry a considerable boost, and many people are also expecting to visit Islamabad in the coming years.
Furthermore, there is an expectation of foreign investment in the society, and it will foster international tourism in Pakistan.
1. The world's tallest horse mascot has been completed:
The Blue World City's development plan is to put two of the world's largest horse mascots along Central Avenue. Therefore, the good news is that it is already in its finishing stages.
It is encircled with enthralling blue-green lighting. According to the most recent Blue World City updates, the mascot's creators are also currently hard at work on a sequel. It's being assembled right now.
2. The Water Theme Park Development:
The Design and construction of Blue World City Water Theme Park are Nearing Completion: However, the most recent news on development is the design of Blue World City Water Theme Park, which is nearly complete.
Guangzhou Hassan Amusement Technology & Co. Ltd., a world-renowned corporation, collaborates on this project. Therefore, the goal is to construct a world-class water park. According to the authorities, Chinese engineers also had arrived to begin building the Blue World City Water Theme Park.
3. Blue World City Forces School Flagship Campus:
It is currently under development. The building of the 5th level has already started.
4.Blue World City Sports Arena:
The foundations for the construction of a sports arena have been laid. For further information, call the Blue World City phone number.
5.Trafalgar Square: 
A replica of the original Trafalgar Square is also going to build at Blue World City Rawalpindi. The three lion art pieces defending the original Nelson column have been finished and put on the ground. The Nelson Column model is being developed.
Blue World City Waterfront block:
Blue World City's management has added further icing to the cake in the form of Blue World City Waterfront District. It is the project's most recent and eagerly awaited block.
This brand-new building epitomizes elegance, luxury, stunning vistas, and affordability. Therefore, this fantastic block is just in front of Blue World City Overseas Block phases 5 and 6, which is a prominent location within the community.
Furthermore, Rawalpindi Development Authority (against the Vide Letter no. 532/10/DC) has already accepted the project's NOC. 07-08-2018 (Date: 07-08-2018). Waterfront Block offers a range of affordable residential plots, including 6 Marla, 12 Marla, and 18 Marla.
Residents of this society will have spectacular views of wonderful water bodies all around them, making any of the above-mentioned plot classifications worthwhile investments.
Blue town sapphire:
The Blue Town Sapphire is the crown gem of the BGC-IGC Consortium. Additionally, Blue Town Sapphire is an incredible part of this block to provide our loyal customers with an incredibly exquisite lifestyle at accessible prices, drawing inspiration from the gleaming blue-colored gemstone sapphire.
Blue Town Sapphire position is conveniently just 8 minutes from the Multan Road Intersection of the Lahore Ring Road, making it easily accessible from all of its strategic nodes. However, the proximity of BTS to the M-2 Motorway makes travel more convenient.
Blue Town Sapphire is a project that is completely within the designated LDA Area for housing societies, ensuring that your investment and future are safe.
The Blue Group Company is building Blue Town Sapphire Lahore in partnership with other well-known contractors to complete the project fast. However, BGC has launched on a road of great milestones with such real estate enterprises.
BGC projects will influence the long-term effects of confidence on customers and investors. Its purpose is to create a series of affordable, environmentally friendly, and sustainable housing communities with today's conveniences accordingly.
Blue World City Sports Valley Block:
Blue World City Sports Valley Block is newly lunched block of Blue World City. The Blue World City Sports Valley Block is the newest residential block in Islamabad. It offers great opportunities for both leisure and residential purposes. The sporty atmosphere of the sports valley makes it a perfect place to relax and enjoy life.
The Pakistan's biggest cricket stadium will make Blue World City Sports Valley an excellent tourist spot. The payment plan of sports valley block consist of 5, 8, 10 marla and 1 kanal residential plots and booking start from 1,50,00 / PKR. Payment Plan is attached below.
How to Book Plot in Blue World City Islamabad:
To book your plot in Blue World City Visits GHAFARI MARKETING Office now with the following documents:
2 passport size Pictures
copies of your national ID card
2 copies of the ID card of your next of Kin
For overseas clients
2 copies of the Overseas National ID Card alon
g with the above-mentioned documents
Ghafari Marketing  is Authorized sales partners of Kingdom Valley Islamabad, Nova City Islamabad, Rudn Enclave, Nova City Peshawar, Paradise City Nowshera, Park View City Islamabad and taj residencia
.
Pros & Cons of Blue world City Islamabad:
| | |
| --- | --- |
| PROS | CONS |
| Easy Instalments plan | Distance from the Capital. |
| Return On Investment ROI | |
| Replica of BLUE MOSQUE | |
| Social and Economic Success | |
| Diverse Community | |
| Infrastructure | |
| | |
FAQs Blue world City:
1-What is BLUE WORLD CITY society?
Answer: Blue World City is a housing scheme located at main Chakri Road, Rawalpindi.
2-Who are the owner and developers of Blue World City?
Answer: Blue World City is owned by Blue Group of Companies. Shan Jian Municipal Engineering Company, a Chinese company, has been tasked with creating this massive project.
3-What is the NOC Status of Blue world City ?
Answer: Blue World City has recently approved by the District Council. The letter's reference number is RDA/MP&TF/F-PHS-PTR-10/148, and it was signed on December 11, 2021, under the Local Bodies Ordinance 2021.
4-When will the development start, and how long will it take for the society to fully develop?
Answer: The society's development work has begun, with the construction of the main gate, and Main Boulevard is about to complete. Land leveling has also started in the culture, as has the earthwork. The time range for society's evolution at the given moment is 3-4 years.
5-When the possession of plots given in society?
Answer: Plot possession is expect to be obtain in balloting.
5-Is there any Overseas Block available in the society for Overseas Pakistani Citizens?
Answer: Yes, society has a dedicated overseas block specially designed for overseas Pakistanis.
6-How Will Blue World City become the hub of economic growth in the region?
Answer: Housing Society will become the center of economic growth due to the different business opportunities available. Because of the range of jobs and professional opportunities accessible in the neighborhood and its proximity to the CPEC route, the blue world City will become an investor's dream.
7-Why is Blue World City call Pak-China friendly City?
Answer: Blue World City has inked an MOU with a Chinese company for all development activities on this mammoth housing project. It is the first Chinese-built housing society in Pakistan, and as a result, it occupies a special place in the hearts of the people of both countries, earning it the moniker "A Pak-China-Friendly City."
Conclusion:
The GHAFARI MARKETING team concluded that Blue World City Islamabad is an ideal housing society for Pakistani. Moreover, this society's most appealing aspect is that it is inexpensive and equipped with every modern convenience.
It sells plots to people from all walks of life, including the elite and lower classes. Investors are also eager to reserve plots after learning about the Blue World City payment scheme. Those who invest in Blue World City Islamabad will surely receive a big return on their investment.
Furthermore, all of the amenities featured in this real estate housing complex are among the reasons. Visit the Blue World City website for further information and updates.